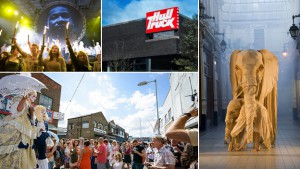 Culture Creativity Place were the advisers for Hull's successful bid to be UK City of Culture in 2017.
BBC Coverage at http://www.bbc.co.uk/news/uk-england-humber-25014341
Preview piece at http://www.yorkshirepost.co.uk/news/debate/columnists/andrew-dixon-from-hull-s-hellish-image-problem-the-city-of-culture-title-can-deliver-prestige-1-6240293
Arts Professional Opinion piece http://www.artsprofessional.co.uk/magazine/280/article/more-support-success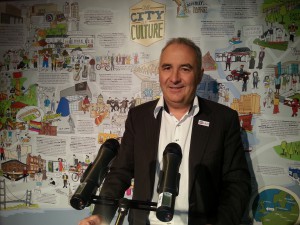 Hull estimates that it will receive  over £60 million economic benefit from hosting UK City of Culture and the award has already helped accelerate other developments such as the regeneration of the Fruit Market area, the growth of audiences for Freedom Festival and investment in public realm. CCP advised on programme, budgeting, and then fundraising and partnership development. We helped lay the foundations for partnerships with  Arts Council England, BBC, BFI, health agencies, University of Hull, regional and national cultural organisations and local businesses, securing over 20 sponsors and significant public funding.
See the film at https://www.youtube.com/watch?v=mXJkDgBUR9c
Currently available for speaking engagements and advice to cities on the benefits of bidding for:
UNESCO status
UK City of Culture 2021
EU Capital of Culture