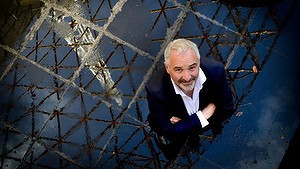 Culture Creativity Place offers advisory services to local authorities, cultural organisations and city marketing agencies. Andrew Dixon has worked with over 80 local authority areas and has over 35 years experience of promoting places through culture and tourism as a journalist, Chief Executive and Director of Culture Creativity Place . The company has special expertise in:
Bidding for cities (UNESCO, EU Capital of Culture, UK City of Culture)
Culture and regeneration
Cultural visioning
Cultural partnerships
Festival development
Fundraising
Tourism research
Broadcasting partnerships
Current and recent clients include:-
Coventry City of Culture 2021
Leeds City Council
Hull City Council on UK City of Culture 2017
Coventry City Council
University of Warwick
University of Hull
Bradford City Council
York City Council
UNESCO City Media Arts
Planning Institute Australia
Milton Keynes Council
DHA consulting
CW8 – Warwick Arts Centre
Parabola Estates Edinburgh
The Biscuit Factory – Newcastle
Sunderland Cultural Partnership
Beam – Wakefield
Liverpool Institute of Cultural Capital
British Council
Tees Valley Combined Authority
Lambeth Council
Evora Portugal
Marketing Lancashire
Culture Luton
LARC – Liverpool
Medway Council
Southampton Council
Leeds 2023
Andrew Dixon leads the company from its base in Edinburgh and works with a small number of experienced associates on specific projects. Available for national and international speaking engagements, advisory work, short term consultancy work and project development.
Contact us by e mail at andrew@andrewdixon.org
Telephone 07850 572195
Andrew Dixon's CV can be found on Linked IN – includes
Adviser Leeds 2023 EU Capital of Culture http://www.leeds2023.co.uk
Led the bid for Hull to be UK City of Culture 2017 http://www.hull2017.co.uk
Adviser to York on UNESCO City of Media Arts
Programme Director World Summit on Arts and Culture
Bid team WOMEX with The Sage Gateshead – World Music Expo
CEO Creative Scotland
CEO NewcastleGateshead Initiative
CEO Northern Arts
Exec Director Arts Council England
Bid team NewcastleGateshead EU Capital Culture
Led World Cup bid Newcastle
Champion – Case for Capital £250 million strategy Angel of the North, The Sage Gateshead, Baltic, Theatre by the Lake Keswick
Honorary Doc Civil Law – University of Northumbria
Visiting Professor Warwick Business School, Coventry University
Cultural strategy Coventry http://www.covculture.com and capital plan helping to secure over £40 million
International keynote speaker